The small hamlet of Newsholme, near Keighley, where the Butterfields were living in the early 1700s.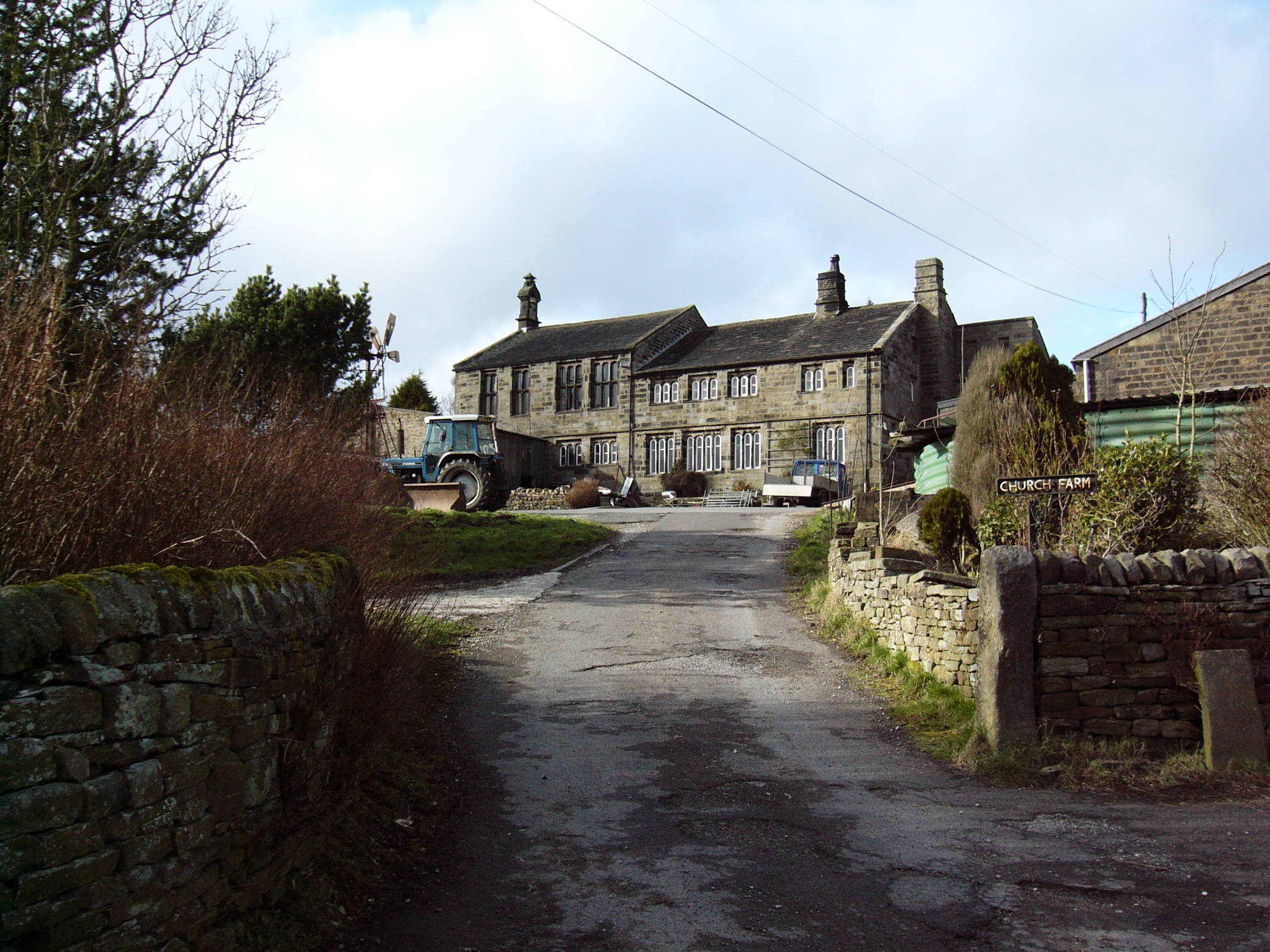 Church Farm, Newsholme, which includes a small church to the left, where services are still held.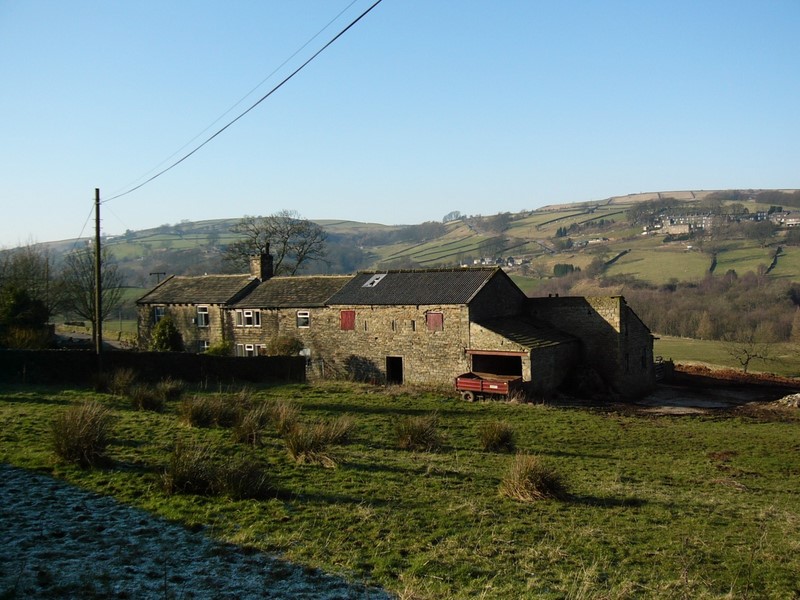 By 1781 John and Mary Butterfield were living at Lower Holme House, near Goose Eye, Laycock, Keighley.
It was here that their son John was born in that year. He was baptised at Keighley Parish Church and the entry in the register reads:
John son of John Butterfield, Lower Holme House and his wife Mary daughter of Benjamin Sharp.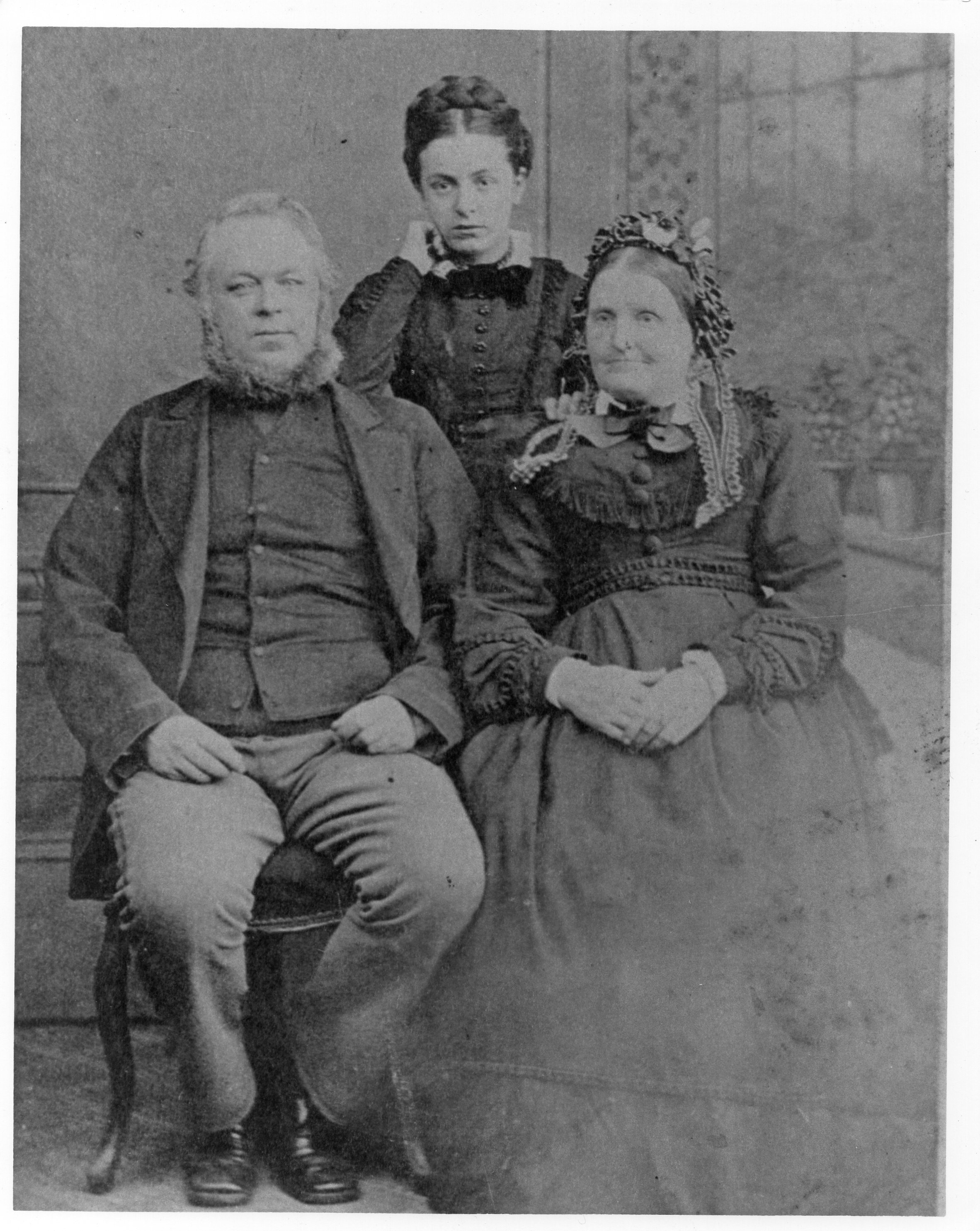 My Great-Grandfather, Matthew Nicholson and his wife Alice. Standing behind is my
Grandmother, Emma, who was to marry Spencer Butterfield. Matthew was baptised
by Patrick Bronte, father of the Bronte sisters, in 1827 at Haworth.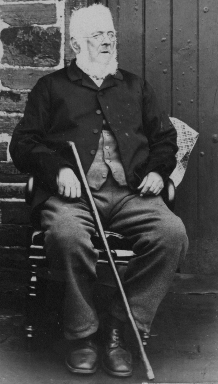 This is a photograph of Matthew Nicholson, aged about 80, outside his tiny cottage at
No. 9, The Green, Eldwick, Bingley. He died in 1910 at the age of 83.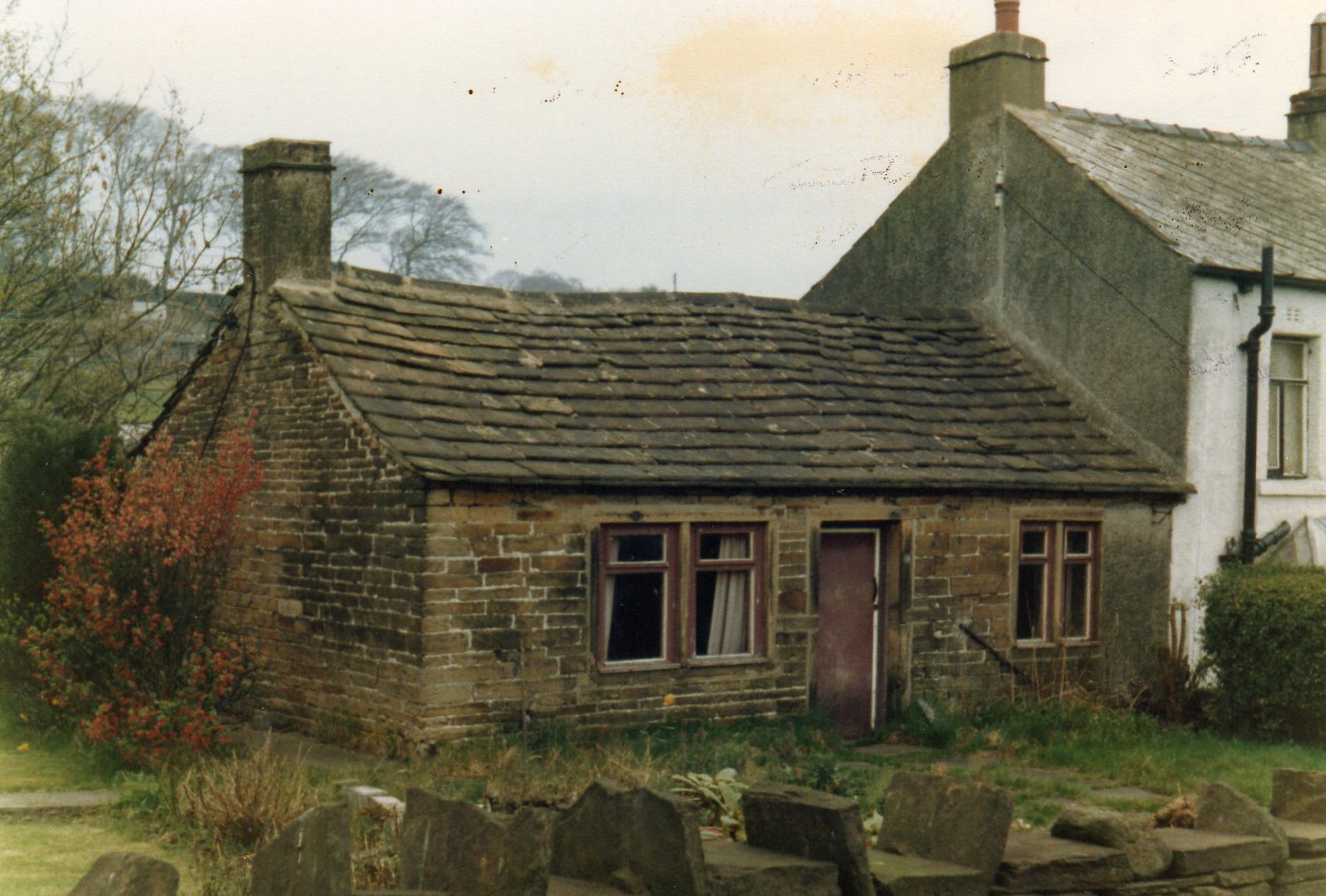 Matthew's cottage as it was in 1980. It has since been demolished and a new house built in its place.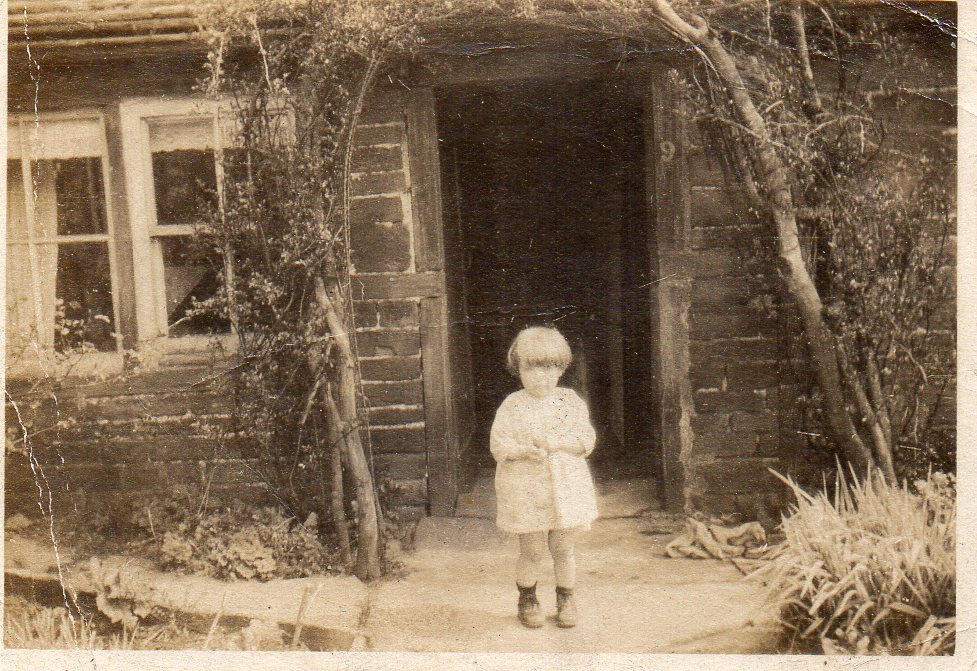 The same cottage in 1923 - the little girl is Joan Butterfield (my sister)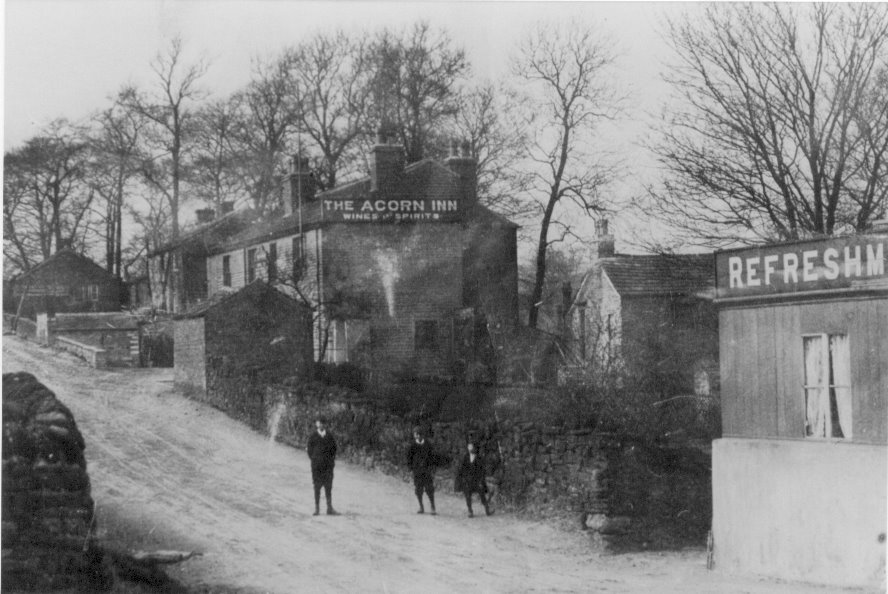 The Green - Eldwick Beck Bottom
The house at the top left hand edge of the photo has long been demolished and replaced by a bungalow, built from the stone from the original house. Spencer and Emma Butterfield (my grandparents) lived in the original house. Just visible, set back next to this house, is Matthew Nicholson's cottage. In between this and the Acorn are two cottage which still survive. In the early 1920s my parents lived in one of these, No. 7. The house between the Acorn and the refreshment hut has long been demolished.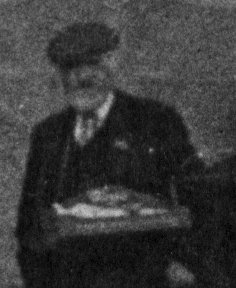 This is the only known photograph I have of my
Grandfather, Spencer Butterfield, taken about
1910 outside Dick Hudson's, High Eldwick.
See below.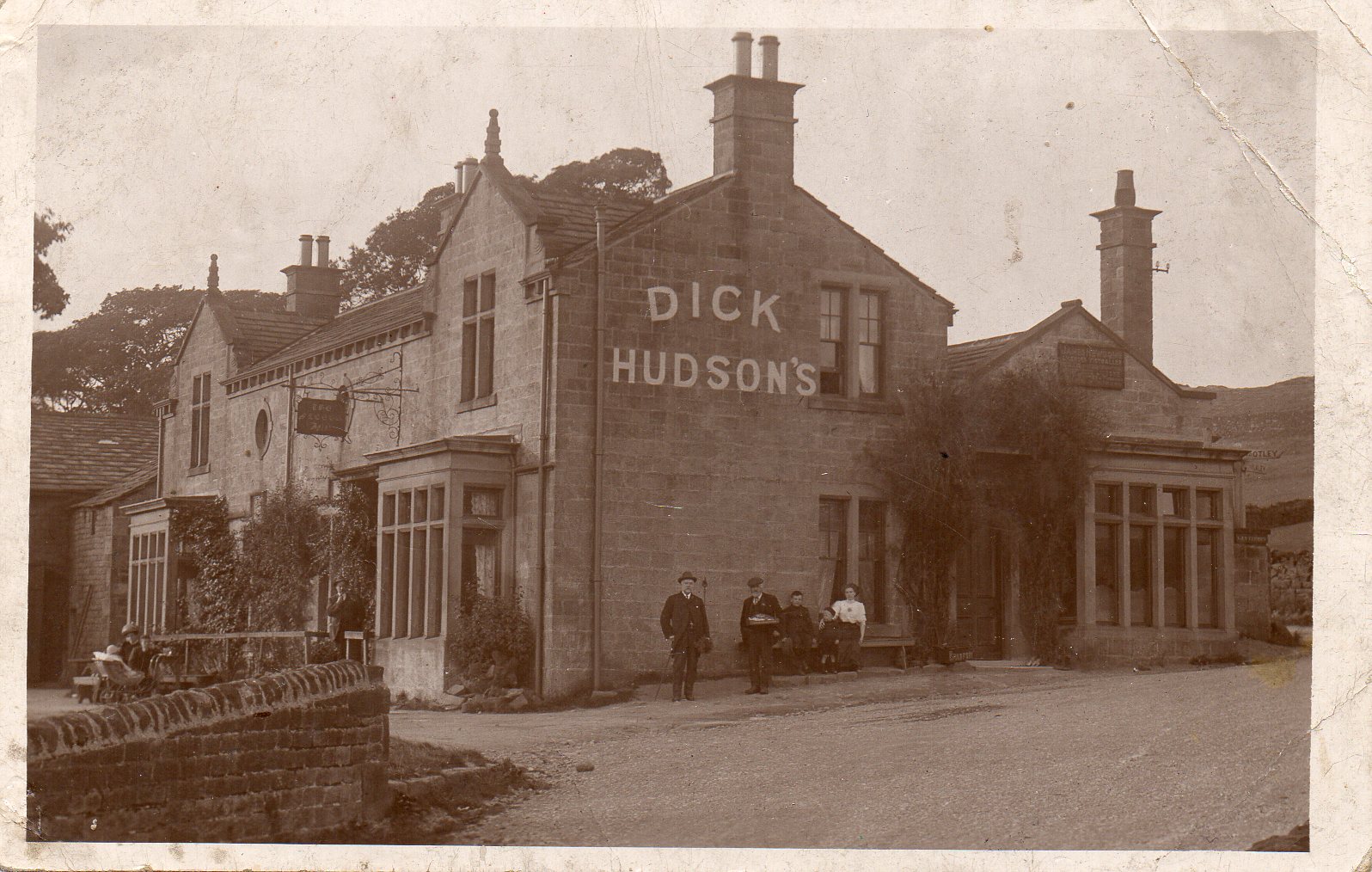 The Public House is named after a former landlord. The actual name is The Fleece.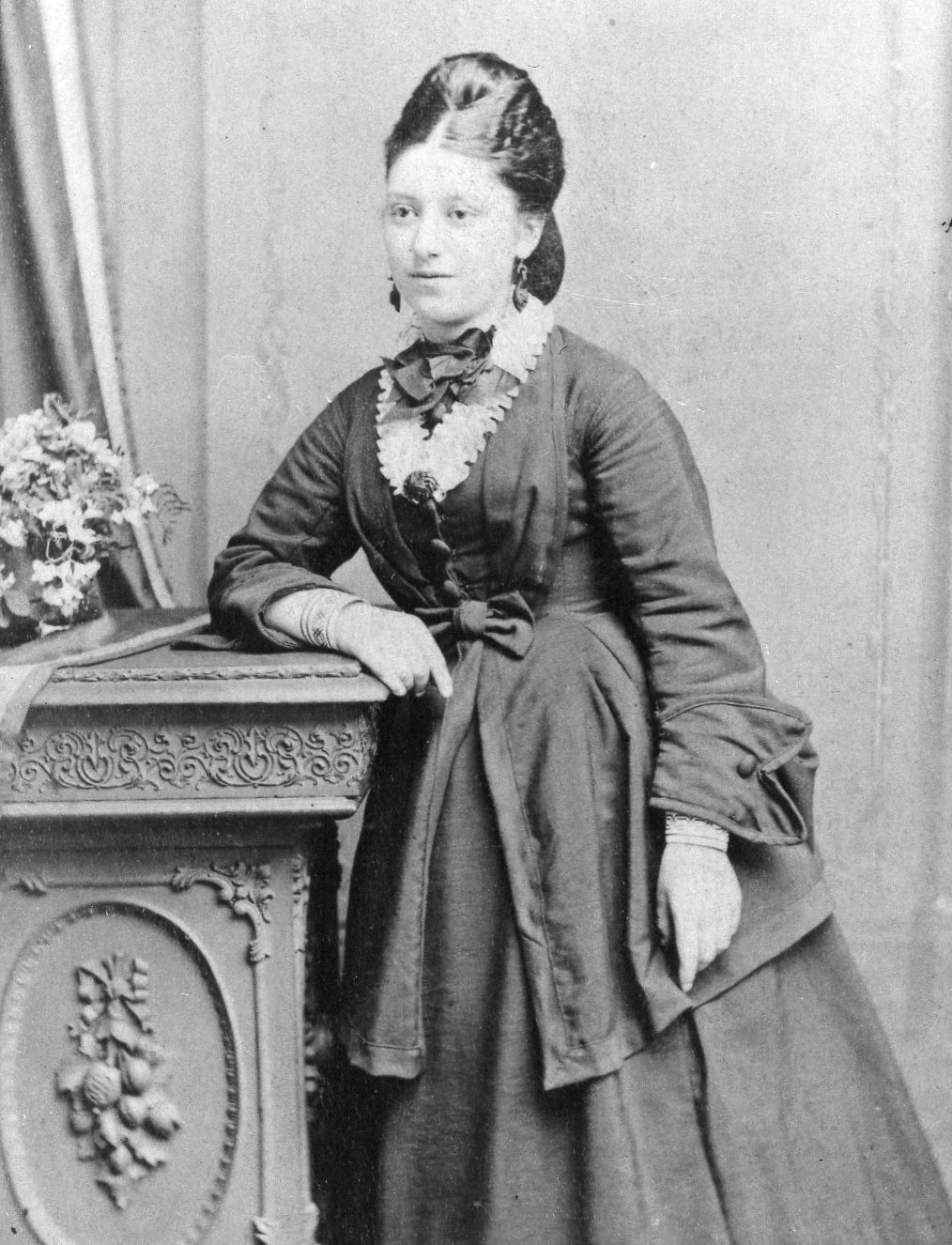 My Grandmother, Emma, wife of Spencer Butterfield and
daughter of Matthew and Alice Nicholson.
John Butterfield (my father) Doris Mary Butterfield (my mother)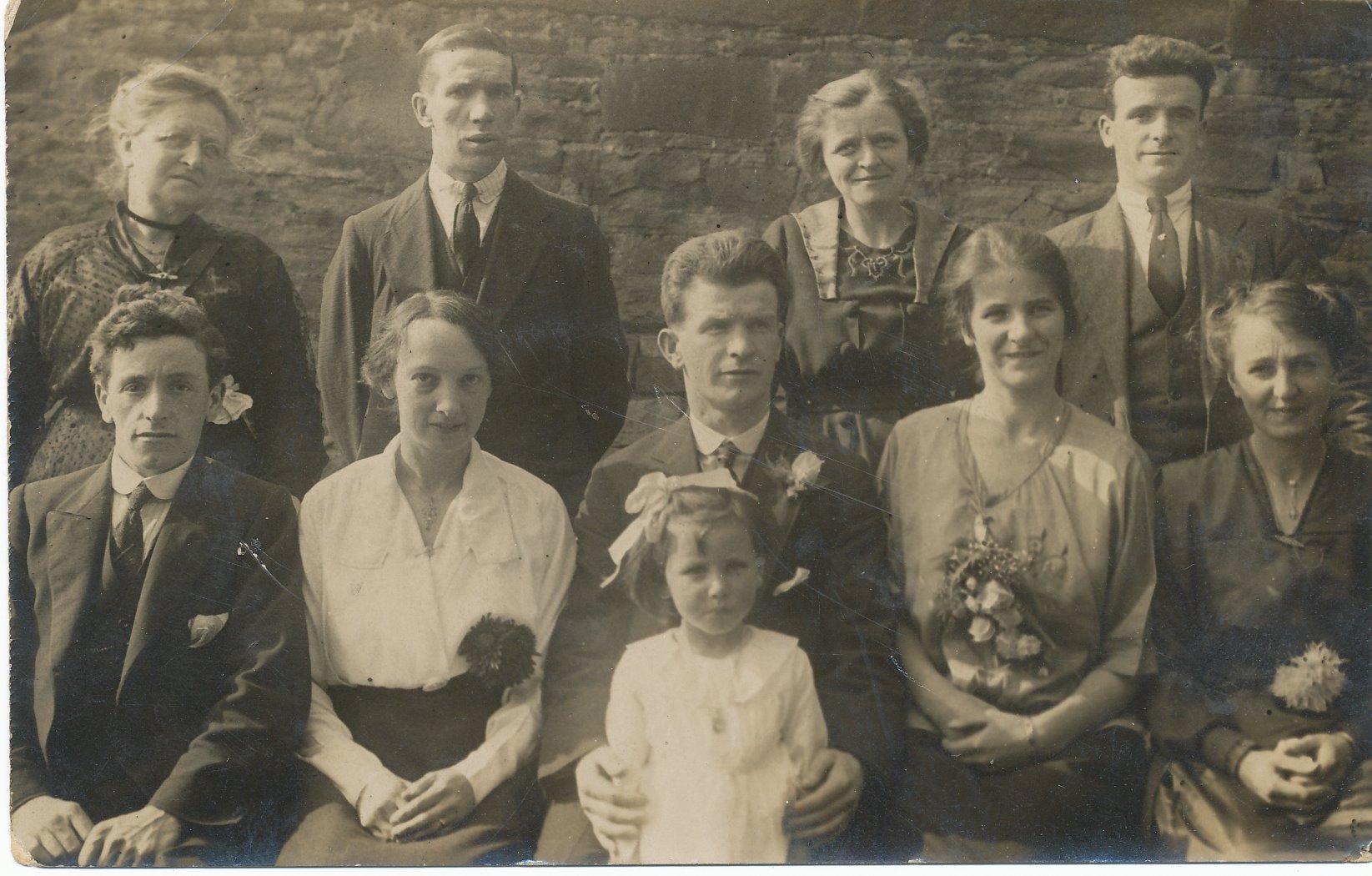 The Wedding of my parents John Butterfield and Doris Mary Hullah in 1920


From left to right back: Old Mrs. Eichel, Tom Hullah (brother of Doris), Mrs. Eichel, Willie Butterfield (John's brother).
Front: Fred Butterfield (John's brother), Ada Butterfield (nee Waddington, Fred's wife), John Butterfield (bridegroom),
Doris Mary Butterfield (bride), Mirriam Hullah (wife of Ted Hullah, brother of Doris). Young girl at the front is
Phyllis Eichel.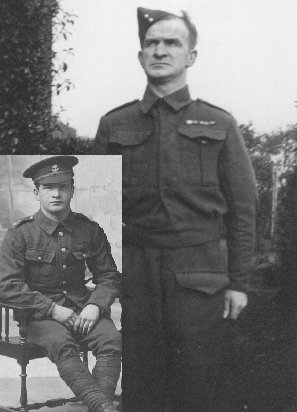 John Butterfield (my father) who served in both WWI and WWII
Home